Your early careers partner.
End-to-end solutions to help you inspire, engage and hire socially diverse talent.
Support where you need it
Think of us as an extension of your team
Want to improve social diversity in your early careers, but don't have the resource or know-how in-house? 
Maybe you're just embarking on your early careers journey and want to get it right first-time, or perhaps you're reimagining your existing programme as a force for good. Whatever your goals, we'll design and manage a bespoke, end-to-end early careers solution that makes your business more socially diverse.
We offer everything from tailored attraction campaigns that engage socially diverse school-leavers, to inclusive assessment experiences that identify high-potential talent. From mentoring and online learning to develop and shape your pipeline, to support in selecting the right apprentices for your business. We can even take care of your new recruits post-hire with bespoke onboarding plans and all-important pastoral care, along with training and support for line managers.
An end-to-end solution
1. Discovery and design
We work closely with your business to understand your needs. Using this in-depth knowledge, we create a bespoke, custom-branded early careers programme.
2. Talent identification and outreach
Our data-informed, relationship-driven approach means we can strategically target the schools and students you can impact most in your hiring locations, connecting you with socially diverse talent you're not currently reaching.
3. Campaign delivery and management
We put your bespoke early careers programme into action, engaging young people from disadvantaged backgrounds in your opportunities and attracting them to apply to your scheme. Plus, we create opportunities for members of your team to get involved, so they can play an active role in shaping your talent agenda.
Once we've positioned your business as an employer of choice and generated interest in your early careers, we support students in the application process to make sure they realise their potential.
4. Assessment experiences
We design and facilitate inclusive assessment experiences that give students from disadvantaged backgrounds the opportunity to shine. Then we help you select the most promising talent for your early careers pipeline.
5. Pipeline development
We work with your team to offer development and training for the young people in your talent pipeline. This helps them and your business to make informed decisions for the future, and equips talent with skills and behaviours to add value once hired.
6. Hiring and onboarding
We help you choose the right employees for your business, then design and manage an onboarding plan to ensure your new talent feels supported and developed from the outset. Vital for employee retention and advocacy.
How We Support You
Flexible resource when you need it.

We know how much time and energy it takes to effectively manage early careers. We also know you might not need the same level of extra resource all year round, which is why we're available as and when you need us.

Social diversity expertise.

Increasing social diversity in your business is not an easy task. When you partner with us, you can rest easy knowing we're experts in the field with over ten years' experience in inspiring, engaging and hiring school-leavers from socially diverse backgrounds.

One partner to manage everything.

We don't just focus on mentoring, nor are we purely a recruiter. We take a holistic approach and believe every piece of the puzzle – from first exposure, to first day in the office (and beyond) – is crucial in building early careers that positively impact both your business and diverse young talent.

An extension of your team.

You'll get a dedicated programme manager to help you increase social diversity in your team and take your business to new heights. We pride ourselves on understanding your business needs, working closely with and involving your people, and becoming custodians of your employer brand. We even custom-brand your campaign so it looks and sounds like you.
Looking for end-to-end support with your early careers?
We help businesses like yours inspire, engage and hire socially diverse school-leavers. Find out what we can do for you.
Get in touch
WHAT EMPLOYERS SAY
"Gamechangers provides opportunities for our colleagues to engage with future talent, giving them tangible skills such as mentoring, coaching and assessing. More importantly, colleagues get a sense of fulfilment, which results in higher engagement and happiness."
YOKO HITOSUGI BESSEY – HITACHI CAPITAL (UK) PLC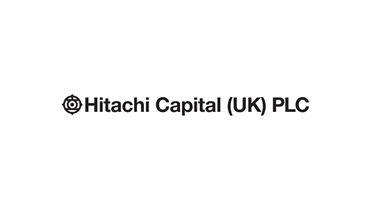 How we created an end-to-end early careers solution for Hitachi Capital.
We created Gamechangers to expand their apprenticeship programme, attract new talent and support social mobility in their local communities, while maximising their Apprenticeship Levy.
FIND OUT MORE