About
We create powerful connections between employers and the next generation - helping them to grow and thrive.
Who we are
At Visionpath, we're on a mission.
We're passionate about getting employers and young people future-ready - by connecting, collaborating and learning from each other.
This approach delivers robust and sustainable solutions to organisations' talent, learning and CSR challenges. Creating value for your business while investing in the future success of students from diverse social backgrounds.
So, what does being future-ready mean?
For employers it's about addressing two key challenges. Firstly, how to build the knowledge and mindset of your existing workforce to create authentic and inclusive leaders. Secondly, how to develop, attract and recruit truly diverse future talent equipped with skills and insight that will help your organisation thrive.
For students it's about becoming more employable with the skills needed in a changing world of work and having access to the experience and opportunities to build a successful career.
Our programmes provide the learning, talent and insight that address key challenges for employers and support young people with their success.
Together, they can be future-ready.
Our Team
Forward-thinking people with a wealth of experience
Patrick founded Visionpath in 2009 when he was fresh out of Sixth Form, having recognised careers advice and upskilling opportunities were few and far between for students.

Dedicated to improving possibilities for young people from diverse backgrounds and preparing them for their future careers, Patrick has created vital links with employers to help them flourish. In turn creating fantastic potential for businesses to develop their staff and connect with future talent.

He is the driving force behind Visionpath, with a focus on strategy, business development and programme design – Ensuring we continue to deliver on our mission to get employers and young people future-ready.

Lawrie has been an adviser to Visionpath since 2009, working closely with our Founder on finance and strategy.

With over 40 years' experience as a Chartered Accountant - including 20 years as a partner at a Top Six firm - Lawrie brings a wealth of knowledge to Visionpath that enables our organisation to flourish and deliver the best experiences for employers, schools and students alike.  He continues to practice as an accountant and works with a range of businesses across multiple sectors, supporting them with their strategic and financial planning.

Cíara Stokes

Programme Manager

Cíara leads on the coordination of key programmes at Visionpath, in particular our Learning programmes with employers, schools and students.

Before joining Visionpath, Cíara worked for a leading professional membership body, helping to educate and engage young people around career in the industry. Prior to this she spent 7 years working as a teacher in her native Ireland. She is passionate about helping young people achieve their potential and has particular experience of working with 16-19s at risk of becoming NEET.

She holds a Business degree and Postgraduate Diploma in Teaching from Waterford Institute of Technology and has spent time living and working in Canada, France and the USA.

Laurel Walsh

Programme & Partnerships Assistant

Laurel supports the development and delivery of our programmes at Visionpath.

Having recently joined our team as an apprentice, Laurel is passionate about widening access to skills and opportunities that help other young people build a successful career. Laurel's perspective ensures we are always delivering on student needs and keeps us up-to-date with the issues that matter to the next generation.

Matt Kepple

Lead Facilitator

Matt has been our lead facilitator since 2009, bringing his unique style of delivery to programmes like upSKILL and creating inspirational learning experiences.

With a background spanning advertising, marketing and communications in the private and third sectors, in addition to building his own successful start-up in the charity technology sector, Matt has a wide range of experience that he brings to our programmes at Visionpath.  This ensures we deliver engaging and memorable programmes, providing the most powerful learning and development for students and professionals alike.

Katie has worked with Visionpath since 2009, bringing a unique mix of experience to help employers and young people learn and develop.

Spending 12 years working as a BBC and ITN television news journalist prepared Katie for a career as a communications consultant, developmental coach, conference facilitator, speaker and author. She has worked with blue-chip organisations such as Unilever, Vodafone and Xerox, bringing her passion for helping individuals and teams manage their energy, emotions and perspectives to create more profitable and sustainable relationships. 

Katie is also an exponent of the future of work, co-authoring a book titled And What Do You Do? that explores the emergence of portfolio careers.

Hannah has worked with Visionpath since 2016, bringing extensive coaching and communications expertise to support our campaigns and programmes.

Hannah has over 10 years' experiences in the communications industry across brand, advertising and media roles. As Head of Marketing for OMD UK, she brought global fame to the agency with proprietary research initiative, The Future of Britain. More recently through her independent consultancy and coaching practice, she has helped ambitious start-ups and individuals find clarity and purpose to empower positive change. She is now Marketing Director at Created, an academy providing career accelerator programmes for young talent in the creative industry.

David has worked with Visionpath since 2015, bringing his specialism in leadership and performance coaching to provide powerful learning for our clients and their people.

David holds an MA in Coaching and Mentoring Practice and has over 16 years' experience in one-to-one and team coaching, leadership development and delivering organisational change projects. Highlights include co-authoring research and a book on the subject of talented performers and the qualities required to succeed at work; building his own coaching practice working with business leaders and covering over 3000 coaching hours; and working in large change projects within organisations in Europe, the Middle East and USA.

He also has a strong business background, having been part of a 4-person team that founded a business in the leisure sector, which was sold for £24m in 1999.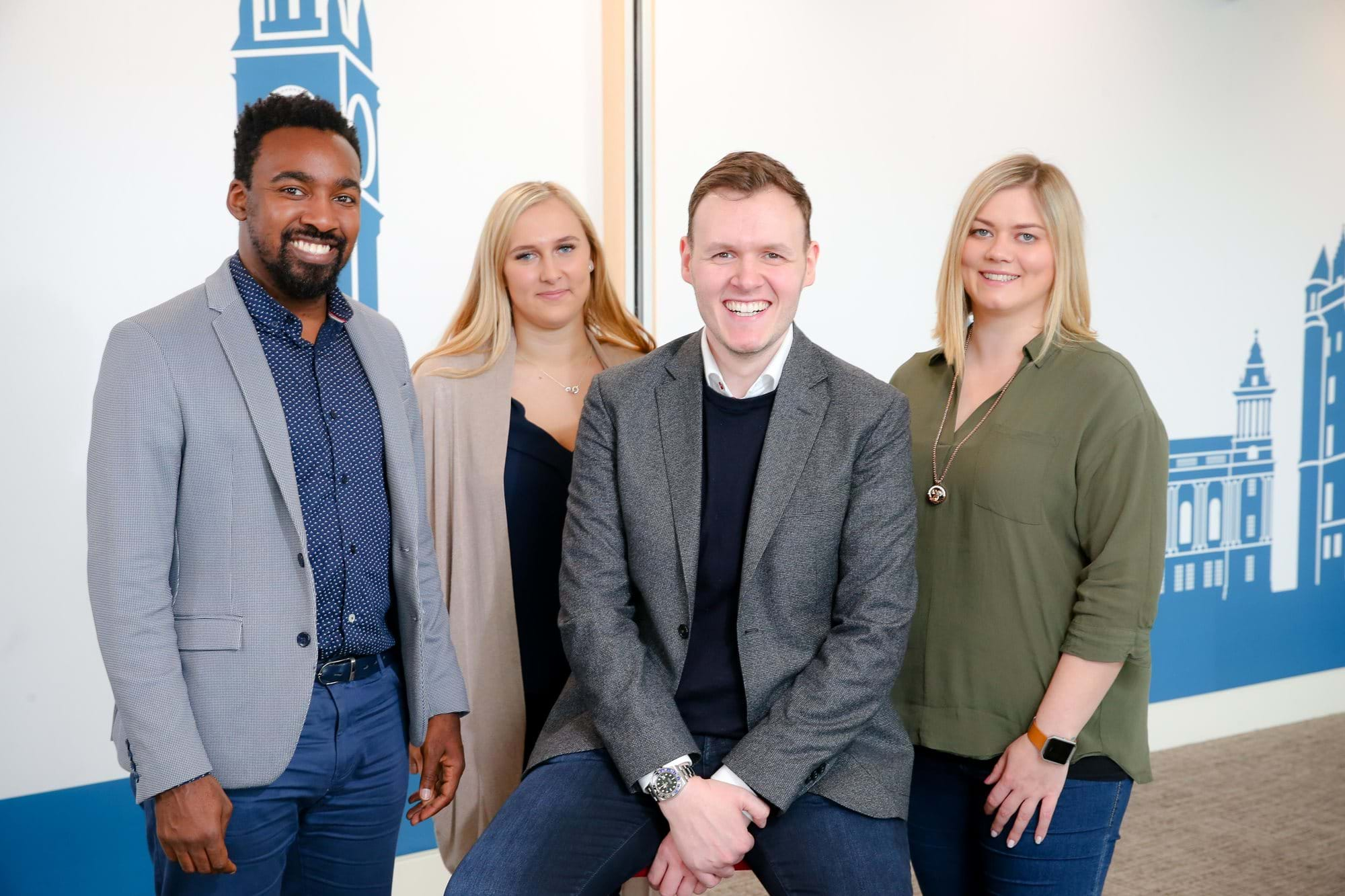 Careers at Visionpath
Join us on our mission
We look for people mobilised by our mission, commercial in their approach and passionate about making a difference. Sound like you? See our current openings and what we can offer you.
Learn More