Making business more diverse.
We believe a young person's background shouldn't limit their potential, so we help businesses inspire, engage and hire socially diverse school-leavers. Because we want to see social diversity embedded in every business.
About Us

Our story so far

Visionpath was founded by a school-leaver from a disadvantaged background, who wanted to empower others like him to realise their potential.

Read more

Case Studies

Who we work with

We're trusted by future-facing businesses who want to inspire, engage and hire diverse young talent. Check out real examples of how we've helped them.

See our work

careers

Make a difference

We look for people who share our belief in the importance of social diversity and are motivated to make a difference. Find out what it's like to work with us.

Work with us
Our Purpose
We see talent everywhere.
But not everyone knows where to look, or how to realise their own potential.
An under-resourced school with little to no employer engagement. A disadvantaged background that makes further learning and internships a no-go. Not having those all-important professional connections to help smooth the transition from school into work.
Across the UK, socially diverse school-leavers are missing out on career opportunities. Not only that, employers are missing out on untapped talent on their doorstep. We want to change that.
Because at Visionpath we believe a young person's background shouldn't limit their potential.
Our Mission
We get you future-ready.
We help businesses inspire, engage and hire socially diverse school-leavers.
Using data as a starting point and human relationships as our guide, we bridge the gap between employers and socially diverse talent. Between business and education. Between school-leavers and early careers.
Whether you're a business, a school, or a student, we bring you the knowledge and experience to unlock potential and build a future you're proud of.
When it comes to social diversity, Visionpath is your ultimate ally.
Our Vision
We're not box-tickers.
We do what we do because we want all young people, no matter their background, to start their career on an equal footing. And because we know that right now, businesses are missing out on a wealth of untapped talent.
That's why we help any business, of any size, in any industry, to start welcoming socially diverse school-leavers into their workforce. 
Because we want to see social diversity embedded in every business.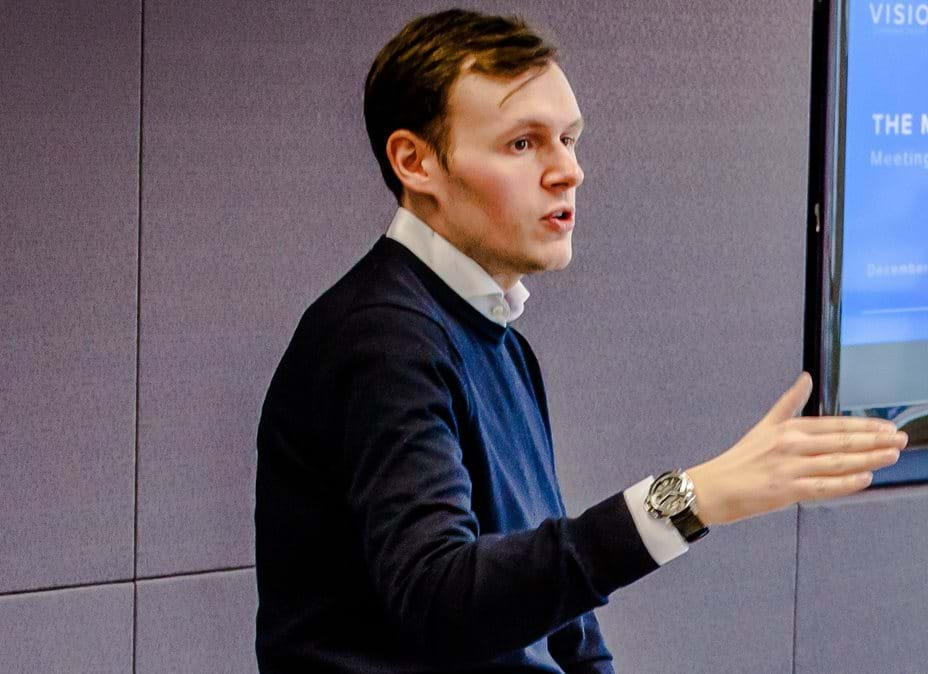 We've got a story to tell.
Visionpath was founded on the simple belief that social mobility is good for young people and good for business. Learn more about the problem we're trying to solve, why social diversity should be a priority in every company, and how we got to where we are today.
Our story
Our Team
Our experience sets us apart.
I started Visionpath in 2009 straight after I left school, when I experienced first-hand how challenging it is for young people from disadvantaged backgrounds to make their way into the workplace. Realising this meant businesses were also missing out on the opportunity to reach a whole demographic of school-leavers with incredible potential, I decided to do something about it.

At Visionpath, we're improving both the chances of disadvantaged young people and future-facing businesses – it's a win-win situation. I lead on strategy, business development and programme-design, working closely with our clients to devise the most effective way to inspire, engage and hire socially diverse talent.

Chantell Small

Talent Development Manager

I support candidates throughout their journey through our programmes and on to their chosen apprenticeship. I work with young people in education because I want to support them to reach their true potential.

When I was in school, I didn't get the support needed and was negatively labelled. I vowed I wouldn't let that happen to other young people. That's why I do the work I do: I know how it feels to lack direction and support, and I understand the benefits of having someone to motivate you.

Cíara Stokes

Programme Support

I organise Visionpath programmes from start to finish. That means contacting schools to get students involved, liaising with companies to get employees involved, keeping participants informed, answering questions, and generally making sure the rest of the Visionpath team are in the loop.

I started working for Visionpath back in 2017, after completing a postgraduate diploma in teaching in further education and moving to the UK from Ireland. Having previously worked with disadvantaged adults returning to education and disadvantaged teenagers at the end of their secondary school journey, I realised facilitating learning and personal development is my passion. I'm grateful every day to have a career that makes me feel valued and fulfilled.

Elaine Channing

Programme Coordinator

The biggest part of my role at Visionpath is coordinating a new programme introducing young people to the specialty insurance industry. I work with schools, students and employers to bring the programme to life.

In my previous role with a large employer I managed the apprenticeships process – which involved liaising with apprentices, managers and training providers, co-ordinating paperwork and providing pastoral support for apprentices – so I've experienced the process from both sides.

I believe every young person should have access to opportunities that enable them to thrive – no matter what their background, everyone deserves a chance to reach their full potential. Being a part of an amazing team that helps to make that happen is highly motivating and rewarding.

Hannah Clark

Operations Assistant

I joined Visionpath in June 2021, and have been supporting the team on a variety of programmes in the time I've been here. I work on designing resources and bringing the interactive elements of our events and sessions to life, as well as providing support to the team on anything that arises.

I find it rewarding that the work I do contributes towards helping school-leavers take their next steps. And it's even better when I get to see the results of my work come alive in sessions and events!

Joe Bennett

Head of Programmes

I joined Visionpath in February 2019 and I now oversee all our programmes across talent and learning. I work closely with the whole team, along with all our clients, to ensure we're designing and delivering programmes that meet businesses' needs, while creating incredible opportunities for young people from socially diverse backgrounds.

Before joining Visionpath, my background was in sports coaching – I've always been passionate about giving people the opportunities they need to really maximise their potential and succeed. 

Khalil Akhtar

Talent Programme Manager

I joined Visionpath after spending seven years coaching and developing salespeople. I was looking for a new challenge – something that makes a difference at root level. Being from a minority background, diversity and inclusion are close to my heart; I hate the idea of being labelled or limited in my opportunities because of my background, grades, or race. So when I got the opportunity to join the team, it was impossible to say no.

I spend a third of my time engaging students in schools through workshops and introducing them to the vast array of internship and apprenticeship opportunities available. It's surprising how few know about options outside of a traditional degree, so I'm grateful I can inform them about pathways I was never made aware of at their age.

I also design, organise and deliver the different phases of our talent programme – from candidate development and mentoring, to onboarding designed to help new starters transition successfully from full-time education to the world of work. I take a lot of pride in the mentoring, coaching and upskilling aspects of the programme – watching young people grow over a few weeks or months and become assets to their teams is extremely rewarding.

My final focus is client relations. Our talent programmes are tailored for each client, so building rapport and relationships not only helps us better understand their needs, it also makes running the programmes a joy.

I've been advising Visionpath from day one and have worked with Patrick since 2008.

As a chartered accountant (previously a partner in a top-five firm), I see my role as primarily advisory – not just in financial terms, but also in helping to develop the business. In addition to ensuring that the company has regular and accurate financial information, I also work closely with Patrick on general business strategy to help Visionpath grow and succeed.

One of my guiding beliefs is that with everything you do, say, or write, you should view it as if you were the recipient. Also: always exceed expectations. Both are cornerstones of how I work.

Sienna Smith

Talent Programme Officer

I assist on the day-to-day running of our talent and learning programmes, while also studying for my Level 3 Business Administration Apprenticeship. I liaise with students, coordinate school insight sessions, and get resources ready for events.

I really enjoy knowing that the work we do has such a big impact on other people, giving them opportunities they might not otherwise have access to. Having just left school and being an apprentice myself, I know how daunting it can feel – so helping others unlock the skills and knowledge they need to start their future really motivates me.