We get it, because we've lived it.
We were founded in 2009 by a school-leaver from a disadvantaged background, who wanted to help others like him to get fair access to promising careers with leading employers.
Our Story
Back in 2009, our founder Patrick was preparing to leave school. But with little in the way of school careers advice and no professional connections or financial support because of his family background, his options were limited. And he wasn't alone.
All around him, Patrick saw talented young people from backgrounds like his slip through the net in the transition from education to employment. Without employer engagement, schools were ill-equipped to help students take their first steps into the world of work. He and his peers didn't know what their options were, let alone how to pursue them.
A higher-achieving school might have had more support from businesses. A more privileged young person may have been coached by professional parents, or had connections that gave them an 'in' – work experience, or even a job. A financially stable home life provides options and builds confidence that's invaluable in those early days of your career.
Patrick and many of his peers didn't have this. But it wasn't only young people losing out. He realised businesses all over the country were overlooking untapped talent right on their doorstep, simply because they didn't know how to reach and nurture it. 
Motivated by the simple belief that a young person's background shouldn't limit their potential, Patrick founded Visionpath. He was just 18.
Today, we've been helping businesses inspire, engage and hire socially diverse young talent for over a decade. Our strength lies in our first-hand experience of this issue – and we've spent over a decade working with employers, schools and students to tackle it.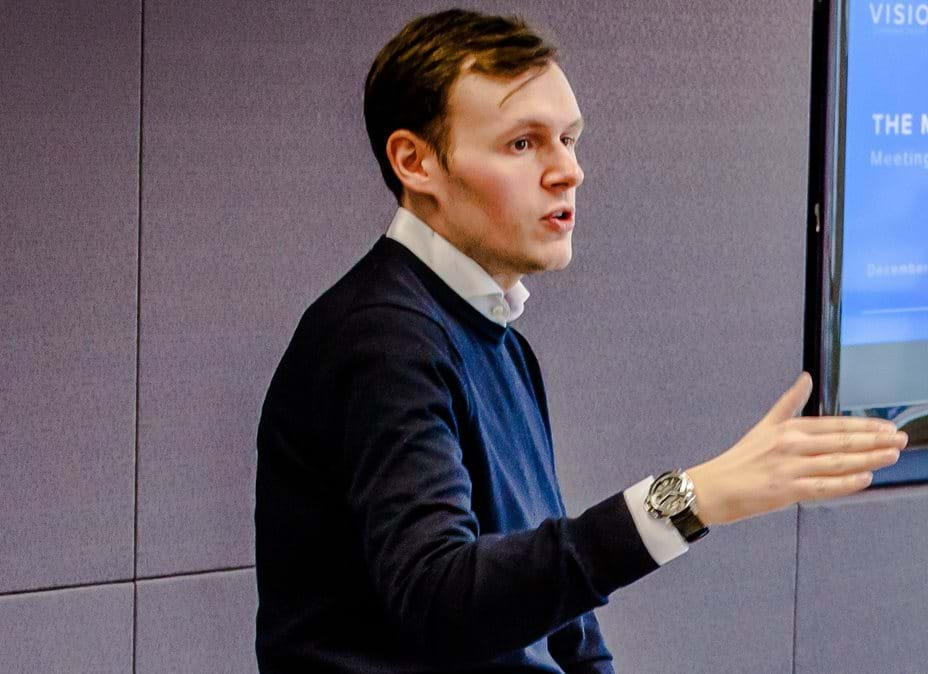 "I went to a failing school with no careers advice and my family background meant I didn't have access to networks and finances that help smooth a path. I started Visionpath to help others like me to level-up with fairer career access and to help employers tap into the socially-diverse talent they've been missing out on."
Patrick Philpott - Founder, Visionpath
Why we exist
Social mobility has a long way to go.

Research shows 39% of people holding the 5,000 top jobs in the UK went to private school – five times the UK population average.

Meanwhile, someone from a working-class background earns on average 16% less than someone from an upper middle-class background doing the same job.

Your background still counts. We think this needs to change.

Youth unemployment is rising.

According to the Office for National Statistics, youth unemployment is now at its highest level since 2016. Studies also show a disadvantaged young person is twice as likely to be unemployed versus their better-off peers.

With just 13% of degree-level apprenticeships currently going to disadvantaged young people, we want to see a more level playing field for all school-leavers entering the job market.

Social diversity is good for business.

Organisations that are more diverse can outperform other less-diverse businesses by as much as 36%, according to a study by McKinsey.

With research showing that improved social mobility could add 4% per year to the UK's GDP, we're driving social diversity to accelerate growth in business and the wider economy.

Above all, it's the right thing to do

Why should someone's background limit their potential? There's no reason a young person should be at a disadvantage simply because of the school they went to, their postcode, their family finances, or their limited network.

We want to see all young people – regardless of their background – afforded equal opportunities for their future career, and social diversity embedded in every business.