Helping young people thrive.
Employer-supported programmes for 14-19 year olds, getting them future-ready. At zero cost to schools.
Building skills

upSKILL

Register to attend our high-impact ideas workshops helping 16-18s build their skills and networks to be future-ready, in conjunction with forward-thinking employers. It's free to attend.

Find out more

Unlocking Careers

Gateway with Gatehouse Bank

An exciting programme of insight sessions and career mentoring to give Year 13s a path into high-quality apprenticeships in the ethical finance sector.

Find out more

Creating Partnerships

Employer-school connections

Read our case study with a school that benefitted from a long-term partnership with a leading accountancy firm - facilitated and fully-managed by Visionpath.

Case Study
For Schools
Skills, experience and opportunities to shape your students' futures
At Visionpath, we're passionate about giving young people from all backgrounds equal access to a successful future career. We have spent 10 years creating inspirational programmes to engage students aged 14-19 around their future destinations and develop the aspirations, skills and networks to help them thrive in school and employment.
All of our programmes are delivered in conjunction with leading employers and are free of charge to schools - to provide equal access to powerful experiences.
Our team at Visionpath have years of experience working in education and supporting young people with their learning and development. We bring this knowledge to our employer partners, ensuring they understand how schools operate so together we can deliver the safest, most relevant and appropriate experiences for your students. Whether in-school or off-site at corporate locations.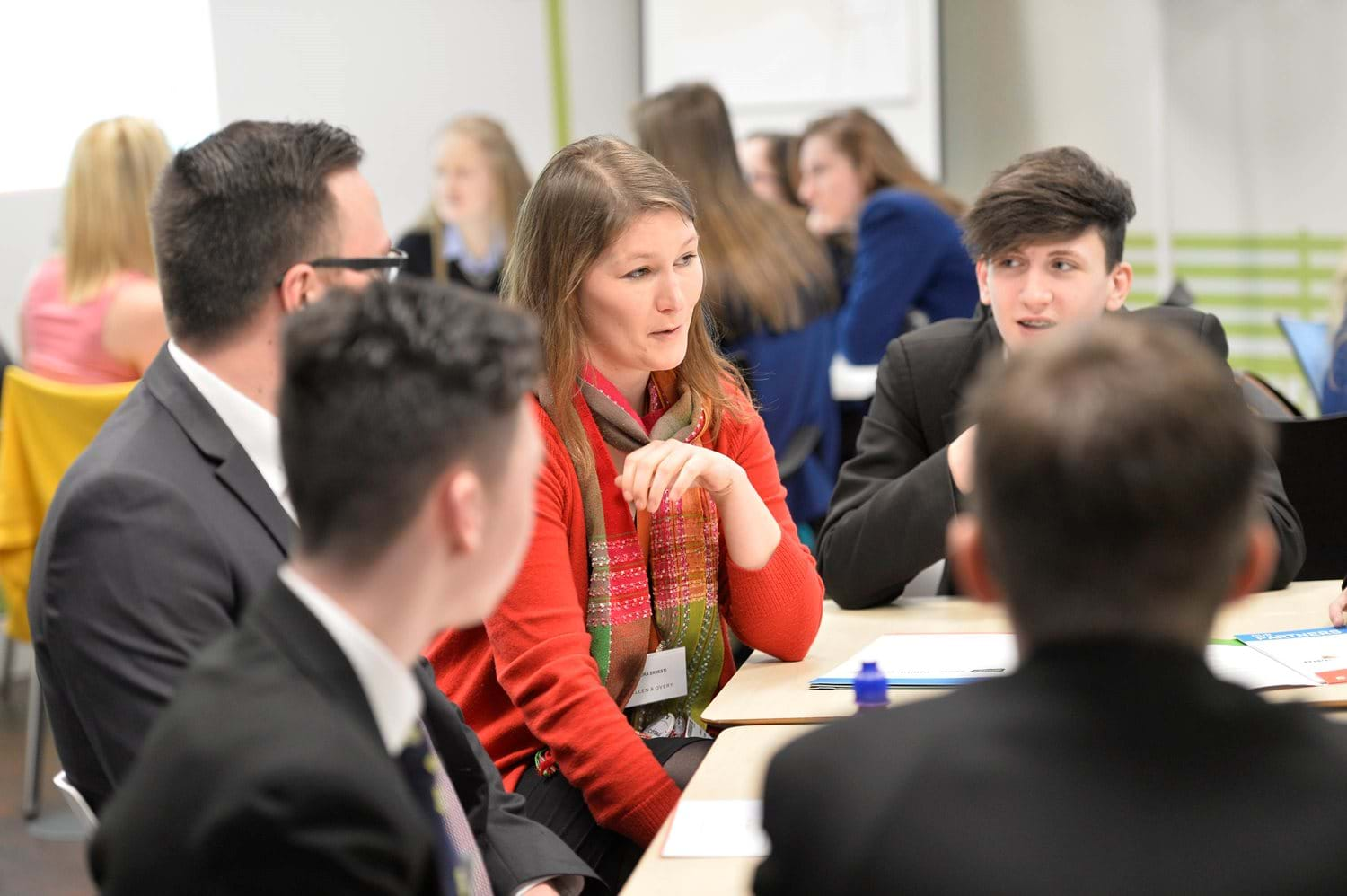 "Employer links are proven to drastically improve students' future prospects. We create powerful employer connections to unlock students' potential - at zero-cost to schools."
Patrick Philpott - Founder, Visionpath
Want to help your students be future-ready?
Our employer-supported programmes for 14-19s are free of charge for schools and students. Contact us to get involved.
Get in touch